Multi Herb Digestion And Detox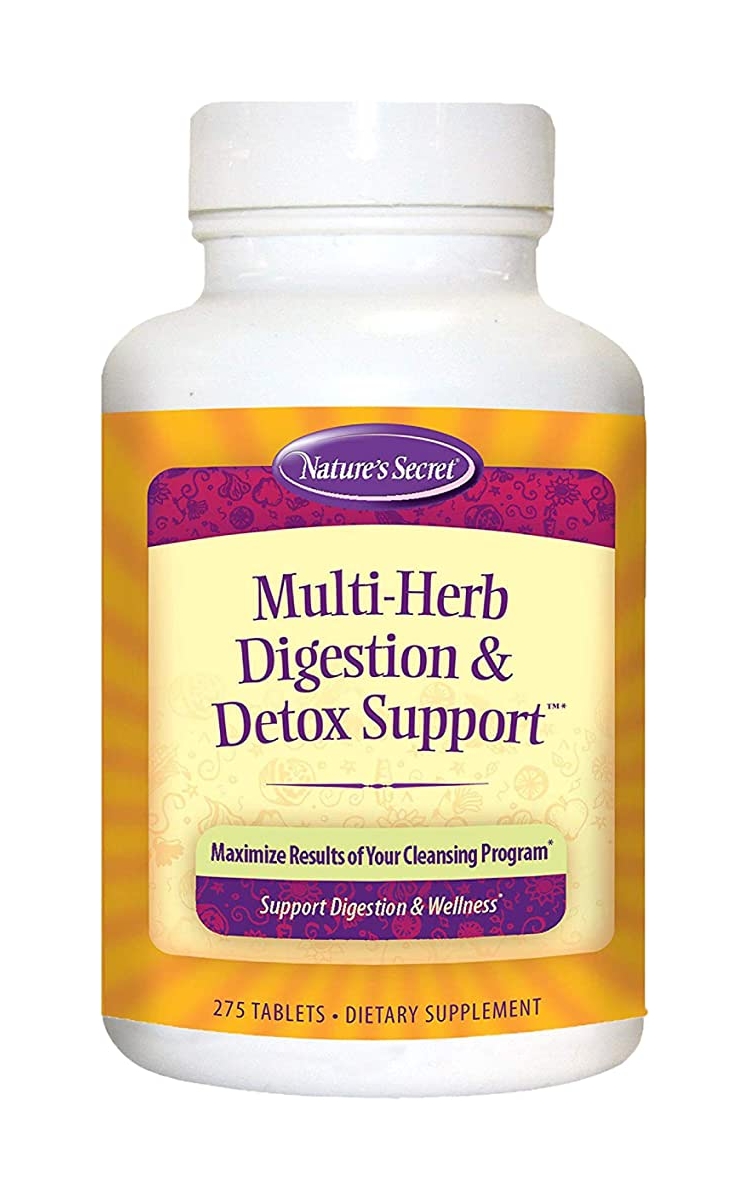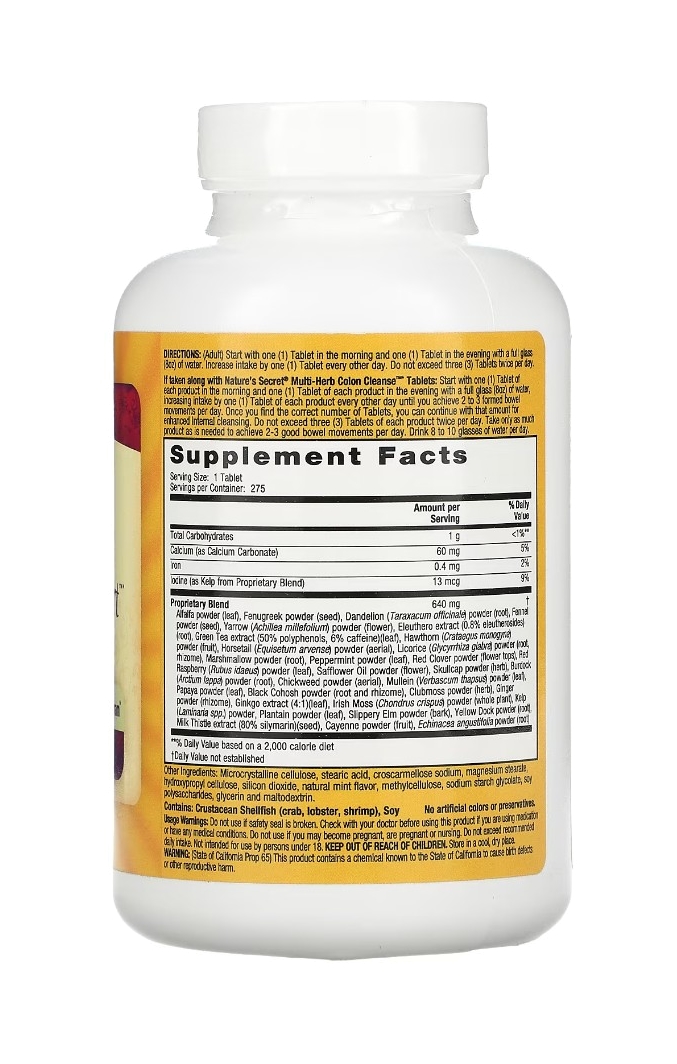 About Multi-Herb Digestion And Detox from Nature's Secret
About this item
Natural Detoxification - Nature's Secret Multi-Herb Digestion & Detox Support includes herbs that are traditionally used to support digestive function. This proprietary blend works to support optimum health and a feeling of rejuvenation.
Maximize Your Cleansing Program - Maximize results of your cleansing program with supporting ingredients that promote digestion and wellness. May be taken along with Nature's Secret Multi-Herb Colon Cleanse Tablets.
Proprietary Blend - Contains 640 mg Alfalfa powder, Fenugreek powder, Dandelion (Taraxacum officinale) powder, Fennel powder, Yarrow (Achillea millefolium) powder, Eleuthero extract (0.8% eleutherosides), Green Tea extract (50% polyphenols, 6% caffeine), Hawthorn (Crataegus monogyna)powder, Horsetail (Equisetum arvense) powder along with Licorice (Glycyrrhiza glabra) powder.
Additional Natural Ingredients - Marshmallow powder, Peppermint powder, Red Clover powder, Red Raspberry (Rubus idaeus) powder, Safflower Oil powder, Skullcap powder, Burdock (Arctium lappa) powder, Chickweed powder, Mullein (Verbascum thapsus) powder, Papaya powder, Black Cohosh powder, Clubmoss powder, Ginger powder, Ginkgo extract, Irish Moss (Chondrus crispus) powder and Kelp.
Total Body Wellness - At Nature's Secret we believe that total body wellness is the key to overall health. We develop our life-changing products using this whole-body philosophy. Using delicate mixtures of healing herbs and botanicals, we treat imbalance itself, not just the symptoms of imbalance.
During the summer months products may arrive warm but Amazon stores and ships products in accordance with manufacturers' recommendations, when provided.