Multi Herb Colon Cleanse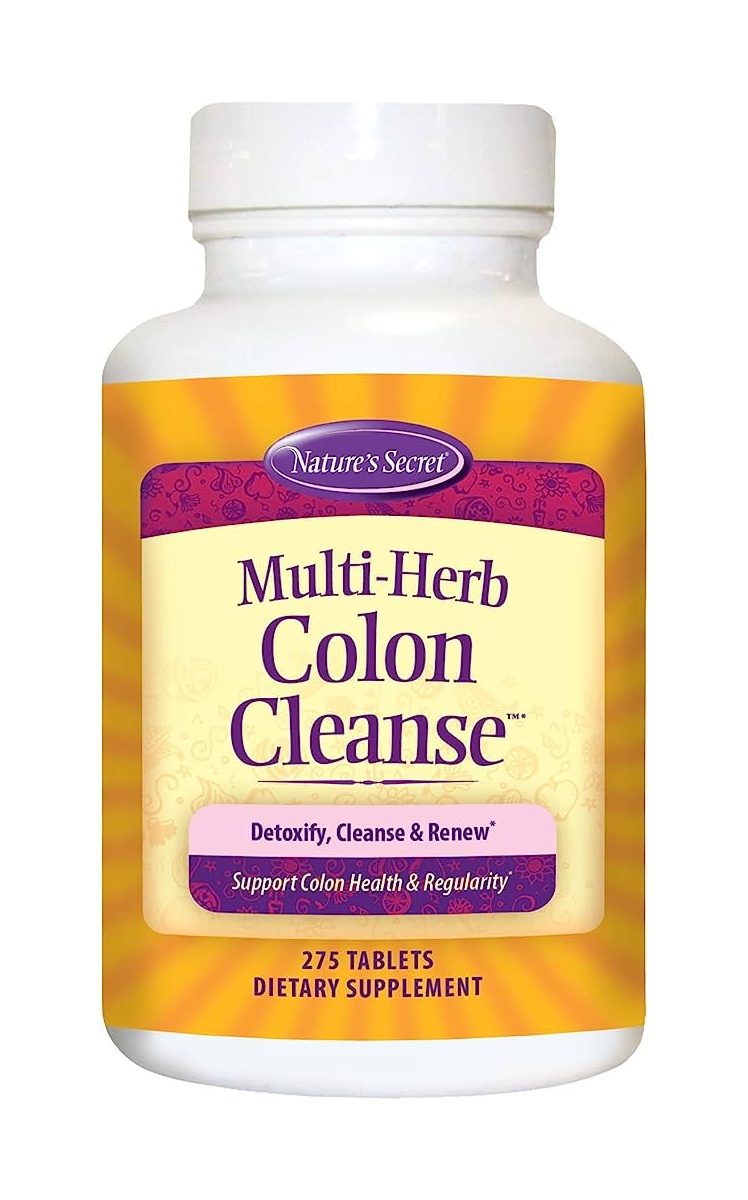 Multi Herb Colon Cleanse
with 557 grams of Fiber - 275 Caplets
Natures Secret
Status: Available
$26.90
Multi-Herb Colon Cleanse Description from Nature's Secret
Nature's Secret Multi-Herb Colon Cleanse includes a variety of targeted herbs, plus soluble plant nutrients to support colon detoxification and help promote 2-3 bowel movements per day. This proprietary blend of ingredients supports the body's own natural cleansing functions: through more frequent waste removal. It is designed to enhance digestion and elimination.
Contains: Dairy No artificial colors or preservatives.
Ingredients:
Other Ingredients: Microcrystalline cellulose, stearic acid, silicon dioxide, croscarmellose sodium, natural anise flavor, magnesium stearate, sodium starch glycolate, glycerin, hydroxypropylmethylcellulose and maltodextrin.
Manufacturer's Directions:
(Adult) Start with one (1) Tablet in the morning and one (1) Tablet in the evening with a full glass (8oz) of water. Increase intake by one (1) Tablet every other day until you achieve 2-3 formed bowel movements per day. Do not exceed three (3) Tablets twice per day. Once you find the correct number of Tablets you can continue with that amount for enhanced internal cleansing for up to 30 days. Do not exceed 30 days of continual use of this product.
Manufacturer's Disclaimer:
Do not use if safety seal is broken. Check with your doctor before using this product if you are using medication, including diuretics, heart medications and corticosteroids, or have any medical conditions. Do not use if you have an intestinal obstruction, hemorrhoids or other intestinal disorder. Do not use if you are taking any other product concurrently that has laxative effects. Do not use if you may become pregnant, are pregnant or nursing. Do not exceed recommended daily intake. Not intended for use by persons under 18. KEEP OUT OF REACH OF CHILDREN Store in a cool, dry place. Taking this product without adequate water may cause choking. NOTE: This product is not intended to be used without breaks. Cascara Sagrada belongs to a family of plants containing compounds with laxative effects. Can lead to dehydration and electrolyte loss. With long-term use without breaks, this ingredient may interfere with diagnostic imaging procedures of the colon. Taking a break of 30 or more days between use cycles will help maintain natural regularity. Not intended for long-term use.